PDXpert PLM software prices & discounts
A typical PDXpert system with full maintenance, support & upgrades costs only $0.09 per user-hour, while the average financial return is $3.19 per user-hour.1
Subscription License with MSU Included
Amounts are per

named user

& per month in US dollars2
1 user
3 user
10 user
30 user
100 user
300 user
Full-function account for 6 month period
65

/mo

59

/mo

52

/mo

45

/mo

36

/mo

29

/mo

Full-function account for 12 month period
49

/mo

44

/mo

39

/mo

34

/mo

27

/mo

22

/mo

Full-function account for 24 month period
44

/mo

40

/mo

35

/mo

31

/mo

24

/mo

20

/mo

Read-only account for selected period
12

/mo

11

/mo

10

/mo

9

/mo

7

/mo

6

/mo
► Calculate3 subscription license for a month period
full-function user accounts, and
read-only user accounts
Subscription with maintenance, support & upgrades ("MSU") is USD total
Compared to the single-user subscription, you save USD
Perpetual License / Optional MSU Subscription
Amounts are per

named user

in US dollars2
1 user
3 user
10 user
30 user
100 user
300 user
Perpetual full-function (FF) license: one time
996
896
796
696
596
496
Annual FF maintenance, support & upgrades
249

/yr

224

/yr

199

/yr

174

/yr

119

/yr

99

/yr
Perpetual read-only (RO) license: one time
196
176
156
136
116
96
Annual RO maintenance, support & upgrades
49

/yr

44

/yr

39

/yr

34

/yr

23

/yr

19

/yr
► Calculate3 perpetual license / annual maintenance, support & upgrades ("MSU"):
full function user accounts, and
read-only user accounts
One-time perpetual license is USD
Compared to the single-user license, you save USD
Maintenance, support & upgrade subscription USD per year (optional)
Compared to the single-user MSU, you save USD per year
Select your mix: flexible full-function and low-cost read-only user accounts
A full-function user account provides excellent flexibility for your product data contributors. It permits users to create new part, document and change records; add file attachments to the system library; review, comment on, and approve change forms; and configure the system through the administrator role4. You can easily select (and edit) which permissions will be applied to each user account.
A read-only ("RO") account allows a user to view - but not create, edit or approve - data records and files in the PDXpert system.
Whenever you wish, you can delete one person's log-in account and reassign that account to a different person.
All-inclusive subscription license
With a low upfront cost, our subscription licensing is a budget-friendly choice for starting your PLM system. A subscription license always includes a concurrent maintenance, support and upgrades (MSU) subscription.
Flexible subscription periods let you accommodate variations in your project staffing levels. For example, if you're starting a year-long project that will require less staff in the future, you may choose a 12-month subscription for the entire team, and then renew at the lower staffing level.
You can convert from a subscription license to perpetual license at any time, and we'll apply any unused portion of your current subscription.
Perpetual license with annual maintenance, support and upgrade
Perpetual licenses provide the best cost over the long term: purchase now and the license is yours forever. The perpetual license allows you to use PDXpert software on a single server for the licensed number of user accounts without any further payments or obligation.
An optional maintenance, support and upgrade subscription (described in the next section) allows you to install every new release that we publish during the subscription period.
Maintenance, support and upgrades ("MSU")
An annual maintenance, support and upgrade, or MSU, subscription includes all product improvements as well as technical and application assistance. Every user benefits from a well-maintained and upgraded system.
Maintenance responds to the ever-changing Windows environment. Maintenance activities include, for example, installers and application code for various versions of Windows; to support current SQL Server editions; to target 32bit and 64bit systems; to support Report Viewer, Office formats and other third-party components; and to respond to Microsoft security notices and service packs for Windows, SQL Server, .NET and Search.
Support provides assistance to administrators and other system users. This include questions about system installation, configuration and operation, as well as engineering data management good practices and process design trade-offs.
Upgrades add new features and improve performance and convenience. We typically publish between 3 and 5 releases each year that add new capabilities in response to product evolution and customer requests.
We recommend buying MSU for at least the first year to ensure that you obtain all of the setup and configuration support you may need, as well as valuable advice applying best practices to your environment.
Most people find our MSU to be quite valuable, as evidenced by the high renewal rate for MSU subscriptions.
Do you need both perpetual & subscription? No problem!
We can create hybrid perpetual/subscription licenses. These provide a "base" of perpetual licenses for long-term use, combined with shorter-term project-oriented subscription accounts. Please contact us for assistance.
No hidden license fees
Your PDXpert system always includes a PDXpert server license at no additional cost, as well as the free version of SQL Server Express that's appropriate for smaller systems. There are no premium-priced "administrator", "creator", or "approver" licenses — you can easily choose (and change) which permissions will be applied to each full-function user account.
More information
Compare PDXpert software's affordable price to the very significant costs of an inefficient manual process. With PDXpert PLM, your employees will be more productive, your suppliers will appreciate receiving accurate and approved product data, and your customers and investors will be impressed by the results of your superior product management process.
Learn how to purchase, renew, convert or upgrade PDXpert PLM software or contact us to discuss your special requirements.
Notes
A "typical PDXpert system" consists of a perpetual license for 20 full-function users and 30 read-only users with annual MSU for 5 years. The average financial return is based on a study of ROI calculations over a 12 month period.
A named user account is one person who is assigned a unique log-in username (along with a security role and optional password). A license does not support concurrent, shared, floating or other multi-access user accounts. When a person no longer needs access, the administrator can delete the account and re-assign it to another person.
Calculations exclude government-imposed fees (sales taxes, import duties, etc.) and any optional services. All prices are subject to change without notice; refer to our standard sales terms and conditions.
Each system requires at least one full-function account, which is assigned to the default "super administrator" user. In a single-user system, this user performs all configuration, data entry and change approval tasks.
As part of your own ROI calculation, contact us to obtain an accurate estimate of start-up services such as legacy data clean-up & migration and custom import/export templates. PDXpert release 7.0 (and after) allows you to import parts, documents, files, BOMs and approved supplier sources on your own.
FFPvS.BE:35.5m
Return on Investment (ROI)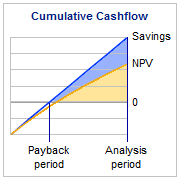 ◄LEFT Enter the Full-Function and Read-Only user accounts in the Subscription or Perpetual price calculator, estimate your company's values BELOW▼, and click RUN.
Hint: Assign each part/file creator or approver a Full-Function license, and each data user a Read-Only license.
User accounts analyzed
New items created / year
New part numbers
New design/data files
Changes (ECN/ECO)
Existing parts & files
Active part numbers
Design/data files
Annual parts & labor cost
Materials budget
(Wage+benefits)/user
Financial model
Cost of capital
Analysis period
PDXpert PLM services
Import existing parts?
Import existing files?
Calculation results
Hourly cost / user
Hourly benefit / user
Net savings / year
Payback period

PDXpert benefit (NPV)

Internal rate of return
ROI calculation methodology5
Quickly estimate the financial benefits of PDXpert PLM software. This model applies actual industry experience in employee productivity & change efficiency; design re-use; and reduced rework/scrap.
Why not hosted PLM?
Your company's product data is mission-critical, providing a vital competitive edge. You shouldn't have to worry about your Internet connection, who might access your product data, or your SaaS vendor's IT upgrade schedule. Learn how PDXpert avoids the risks of hosted PLM software.
Links