PDXpert PLM Software
Simple, flexible product lifecycle management software for growing companies™
PLM software cuts your administrative overhead expense
PLM software simplifies regulatory and contractual compliance
If your development or production process is subject to audit by a third party, PDXpert PLM software can simplify review and acceptance. It's far easier for other organizations to accept commercial-grade documentation and system configuration reports, rather than an internally-developed patchwork process. PDXpert PLM software supports best practices developed by companies subject to ISO 9000, ISO 10007, FDA Part 820, EIA/IS-649, and MIL-HDBK-61 requirements.
Assess and, if required, report on a product's environmental impact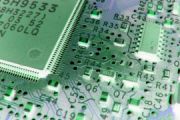 Europe's Waste Electrical and Electronic Equipment (WEEE) and Restriction of Hazardous Substances in Electrical and Electronic Equipment (RoHS) directives address product environmental impact and require material tracking and, in some cases, data reporting. National public health, safety and environmental agencies, such as the U.S. EPA and OSHA, likewise prohibit or restrict the use of certain hazardous materials, and your company may be required to track your usage of specified substances.
The electronics and automotive industries, among others, are adopting environmentally-friendly practices at an increasing rate, and often require supply chain partners to provide detailed Materials Declaration reports to verify compliance.
Manual calculations for hazardous substances that are measured in parts per million (ppm) or parts per billion (ppb) can be time-consuming, imprecise and error-prone. PDXpert PLM software radically simplifies the task by automatically calculating and reporting product material composition across a bill of materials. Just a few clicks will create reports for assessing regulatory compliance, as well as for meeting your customers' materials declaration requirements.
PLM software reduces process administrative and clerical costs
Managing and communicating product data is expensive: copying, faxing, carrying changes from one office to the next, mailing quote packages – the list is endless. A manual document control and change management process can require a small army of change analysts, administrators, document checkers, and copy clerks.
PDXpert PLM software's data management, workflow and email notification systems reduce the paper chase and enforce a well-controlled process. Once your processes are defined, users can perform more tasks in less time, freeing your current staff to do more important things than push paper.
Reducing administrative overhead is just one benefit of the PDXpert PLM system. Download PDXpert PLM software to see how a PLM solution can help your company.
PDXpert Works for You
PDXpert Features
Learn More