PDXpert PLM Software
Simple, flexible product lifecycle management software for growing companies™
PDXpert PLM software: Part management
Part definitions are the heart of any PLM system. PDXpert PLM lets you create a virtually unlimited number of part categories, custom part numbering formats, and — in addition to the extensive set of standard properties — your own custom attributes.
Create a virtually unlimited variety of part categories, each with their own configured and custom properties
Define item numbers up to 70 alphanumeric characters with prefix, sequentially-assigned base, suffix and skip characters
Specify text templates that guide users how to describe parts using your preferred part name format
Manually or automatically assign data record revisions, using separate preproduction and production revision sequences
Manage inventory commitment using lifecycle phases
Attach any number of files to a part; check-out/-in files for modifications without conflicts
Define part materials and report the results for RoHS/WEEE
Identify and assign tasks necessary to prepare the item for release
Research the assemblies where a component is used, which components are sourced from the current item, and all change forms where a part record was released, canceled or otherwise affected
Create custom attributes including numeric, text, date and Boolean values, with or without units of measure, or apply members of a collection
Export your parts list to downstream manufacturing systems in a variety of text-based formats including XML, CSV, tab-delimited, etc.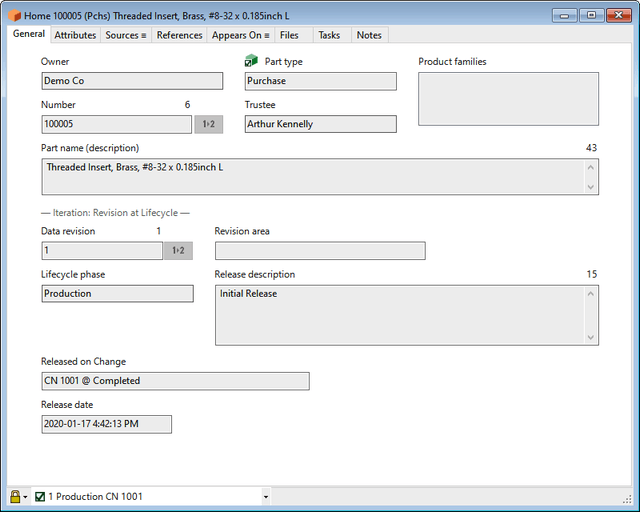 Parts, Sources & BOMs
PDXpert Features
Learn More