PDXpert PLM Software
Simple, flexible product lifecycle management software for growing companies™
PLM software reduces your product unit costs
Product lifecycle management offers design agility while maximizing production efficiency.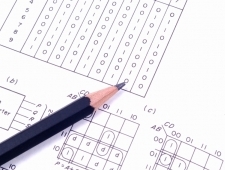 PLM software allows more frequent, less intrusive collaboration
Most of a product's lifetime production costs have already been established by its first engineering release. Real-time visibility into design decisions is necessary to provide timely feedback by other employees in design, sourcing, production, quality and service.
With PDXpert PLM software, all product plans, drawings and procedures for procurement, production, inspection, service, repair and disposal are available in a single location, without having to distract designers with on-going requests for in-process data. And user security roles allow you to tailor information access based on item release status and project team membership.
PLM software simplifies your inventory by optimizing fewer parts in larger volumes
You can radically reduce inventory costs by focusing on part re-use, which smooths demand to suppliers, leverages higher component volumes, and reduces purchasing overhead costs and tooling expense. However, part re-use can be difficult without automation. Relying on a designer's memory or searching through the ERP system is a hit-or-miss solution. As a result, re-use candidates are often overlooked, and duplicate parts are specified and sourced. PDXpert PLM software encourages attribute-based item exploration, which helps engineers identify workable parts that are already in inventory.
PLM software increases production experience
Earlier product introductions ensure longer, more profitable production runs. Studies have shown that longer production lifecycles deliver predictable cost reductions that are unavailable to products with shorter life spans.
PLM software reduces production rework and scrap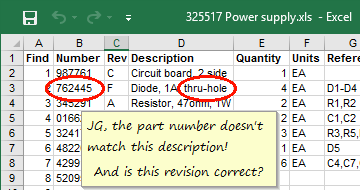 PDXpert PLM software is specifically designed to provide a full audit trail of all changes to the design including what was changed, when and why it changed, who approved the changes, how affected items were dispositioned, and the total recurring and non-recurring cost.
Change workflows ensure that product modifications are reviewed and approved prior to release. On-line review and approval is faster, and can be more comprehensive, than a paper-based change process. Bills of materials are consistent and can include documentation on production and inspection processes.
PLM software minimizes excess and obsolete (E&O) inventory
Reduce your exposure to excess and obsolete inventory through:
Fewer part types via re-use
Immediate access to purchasing specifications
Cost impact of proposed changes on affected items
Clear supplier coordination during changes
Together, these benefits can reduce your E&O inventory expenses by up to 80%.
Register now to evaluate PDXpert PLM software and reduce your product costs with a fast, easy PLM solution.
PDXpert Works for You
PDXpert Features
Learn More